Arabella Ross
Home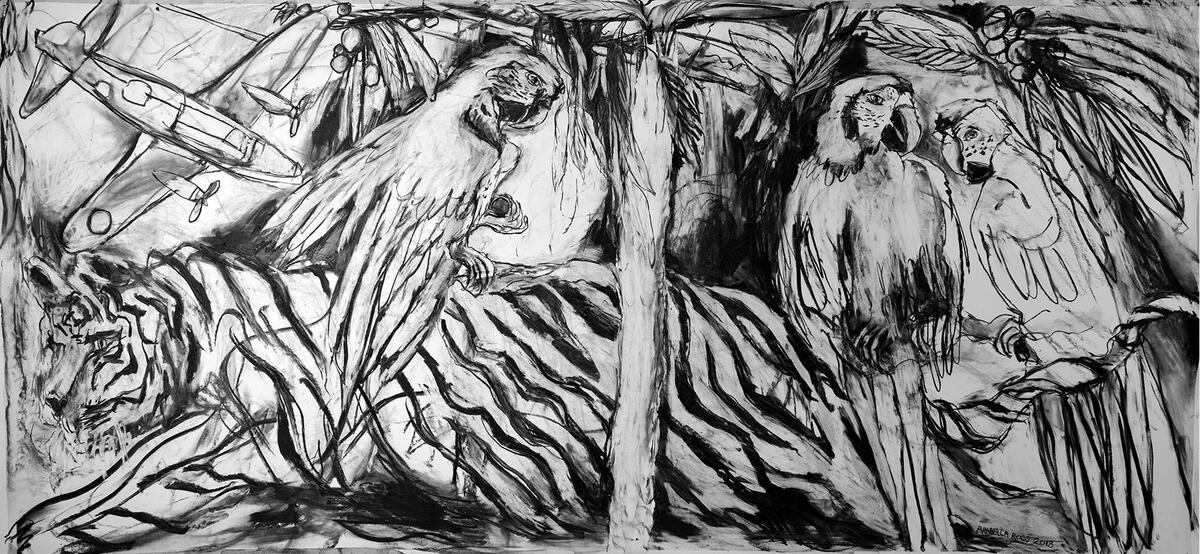 "

The colours, influences and ideas expressed in my paintings emanate from within. The paint, images, drawing and marks come together to form a narrative. Narrative and drawing are always the starting points. In the early stages, I have my drawings from my sketch books. Intuitively I seek to convey the passion I feel for light, form, colour and recurring images which emerge into my work from my imagination. It is a slow unfolding process. Working outdoors is a way to enter into nature's magical world of sky, trees, plants, colours, light and aromas which form a dialogue and contemplation between the artwork and the viewer.

"
To purchase any of my drawings and paintings, please visit my Paypal page by clicking here.
I grew up knowing I wanted to be an artist. I have always loved colour and drawing and was encouraged by my parents. My father a ceramic sculptor trained in Stoke-on-Trent and my mother a Ceramicist and linguist. Aged eight I was selling my coloured paintings. I grew up in Stoke-on-Trent, Exmoor and London. London during the 1970`s was a time of psychedlia 1960-1975, Cult cinema, National Film Theatre, rock music at the Roundhouse & Elton John, Pop Art ( Serpentine ), shopping at ( Biba ), and Kings cross with it`s decaying Victorian buildings, London's essential atmosphere and collective essence. It was an exciting era to have grown up in.
In 1979 at the end of my academic studies at Brockwood Park in Hampshire I travelled to India on a school exchange. The exchange took place with two Indian schools in Bangalore and Benares based on the teachings of Jiddu Krishnamurti; a philosopher, world speaker and writer, born 1895-1986. I lived in India teaching art and travelling for ten months. I fell in love with the country which had a profound effect on my life and art. In 1992 following a very successful solo sell out exhibition in London, I won a scholarship and residency to work within an Artist's commune in West Bengal one hour from Calcutta. My three months working with twelve Indian artists culminated in a funded group exhibition at the British High Commission in Calcutta. I returned to the UK as a professional artist having completed a ( BA ) and MA in Fine Art at Chelsea school of Art. My artist studios have always been in London until 1997 when I moved to Hampshire and set up in the Garden where I have a separate clay and painting studio.